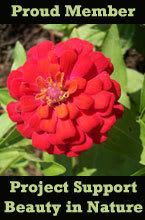 Orlando sucks only because I can't find the scenery below in MY backyard.
My backyard is full of mud, clay, dead grass, and ONE friggin tree. ONE. Our yard is so small, we need a goat instead of a lawnmower, but the goat would probably starve.
I was just up in Charlotte, NC, for the first time for a family tragedy. But out of the tragedy, I found some of the most beautiful nature in my cousin's backyard.
Seriously? This stuff is is within 1 MILE of her house. I am SO FRIGGIN' jealous of the HILLS and CREEKS and REAL BOULDERS and GREEN GRASS and TREES. Orlando SUCKS.
In my section of razed land and scrub trees and dirt, this stuff is unimaginable.
I'm considering moving – I even found this house. The price is INSANE. Mama likes. UH LOT.
Does anyone want to buy an overpriced house with no yard in Orlando? (Can you say, "real estate bubble?") If so, I'll sell so I can move.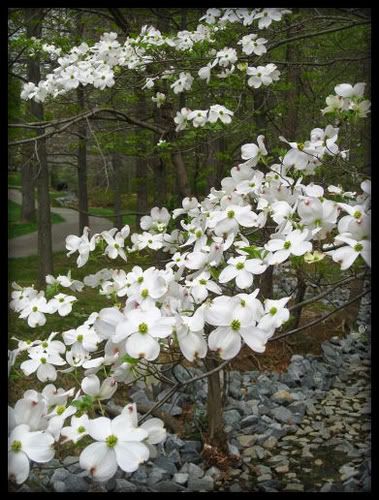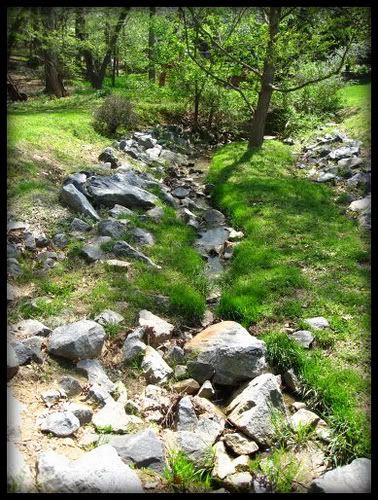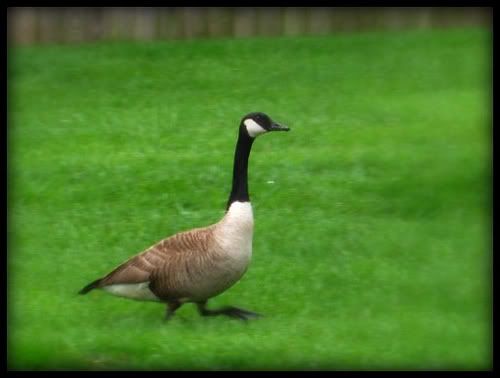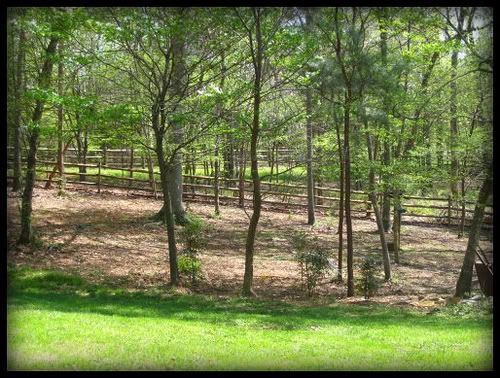 Friggin Orlando.