Something pretty cool was offered to me today. I was interviewed for a piece on ABC's World News with Diane Sawyer.
Pretty Awesome, right?
Thanks to the internet, Dawn, and Heather, I was interviewed as a part of a week-long story on the downturn in the US economy and its affect on the Middle Class.
Seeing as I live in the Middle Class and the economy has affected me and my family negatively fuck you George Bush, my "story" was chosen to be a part of the ABC broadcast.
Dudes, I was nervous. And excited. And thrilled. And nervous.
I gussied myself up (the top-half, at least) and cleared away the crap around me (just out of camera shot), and I was interviewed via Skype by Sharyn Alfonsi, an ABC reporter.
She asked me questions about how my family has been affected by the downturn in the economy, whether we are struggling, and what specifically has been a financial issue for us. I answered in my nicest, sweetest, no-fear professional voice, and I thought I did a great job being honest, yet not giving too many specifics away about my financials.
Then, she asked the kicker.
"When you lay your head down on your pillow at night, what really bothers you about your situation."
Ohhhh shits.
That's the one that got me crying. Crying in a national TV news interview. National TV news with the news goddess, Diane Sawyer.
(I'm about 2:30 in if you want to skip ahead of the couple who lives in the shadows.)
And, of course, the 3 second clip of me that they show? Is of me crying and whining about not "being about to recover" from the downturn in our economy.
Yeah. Crying. On the national news.
But I did look cute and skinny, so there's that.
That, however, was not the embarrassing part of being in the news piece.
The embarrassing part? The story was about "Living in Secret and Hiding Your Struggles from Your Neighbors."
I don't live in secret. I don't hide my struggles.
At least I thought I didn't until I thought about writing this post and I thought about my authenticity. And I also thought about the droves of kind words people extended me on Twitter, and IM, and Skype, and texts.
THANK YOU. From the bottom of my snarky, black heart. Thank you.
_______________________________________________________________
I don't really have a reason to come here online to talk about all of our monetary struggles.
No one wants to really hear about how we don't have enough money to pay our bills.
No one wants to really hear about how Patrick still has a job, but last year he had to take a significant cut in pay to keep his job.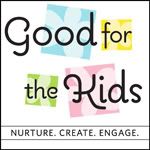 No one wants to really hear about how I spent endless hours and charged up thousands of dollars on credit cards to build my business.
That business that was doing really well until the economy ended up in the shitter.
That business that we depended on doing really well for us to afford to pay our bills and credit cards.
That business that is now struggling to make IRS payments and thousands of dollars in credit card bills.
That business that has tremendous potential in a strong economy.
That business that started in a strong economy that is now close to failing in the depressed economy.
And that? Is embarrassing.
Yes, I created the mess we are currently living within.
Yes, it was my decisions that put is in the situation of deciding whether or not to pay the IRS or the credit cards or the power bill.
Yes, it was my apparently careless decisions to grow the business faster than the economy could handle.
But when my business was doing well, the economy was doing well. People were spending money. People were spending money in MY store.og
(Updated: many of you have asked to put my store's badge on your blog. YES, PLEASE if you want to put it on your site, I'd love it. The code is over —–> there. Thank you!)
Then, George Bush the shitter happened.
I'm now out of the closet.
Now, my business is not making money.
It receives a fraction of the traffic it was receiving 18 months ago.
Sales are down over 20% from 18 months ago.
Sales and traffic were steadily rising during the first 2 good years of the business.
I had confidence in what I was doing. I knew what I had created was something I could be proud of putting my name on.
Now, because of my bad decisions, and the bad decisions of George Bush bankers and economists, my once-promising business is failing.
I guess I've kept that a secret from everyone. So I guess that's why my little quip on ABC's World News was put into the story about neighbors living secret lives.
I am living a secret life of failure.
And I need help.